Step 1
Add some item(s) into your Shopping Bag.
1. Select the size or quantity if necessary.
2. Click on "Add To Tart".
3. Clck "Cart" to chek on shopping cart.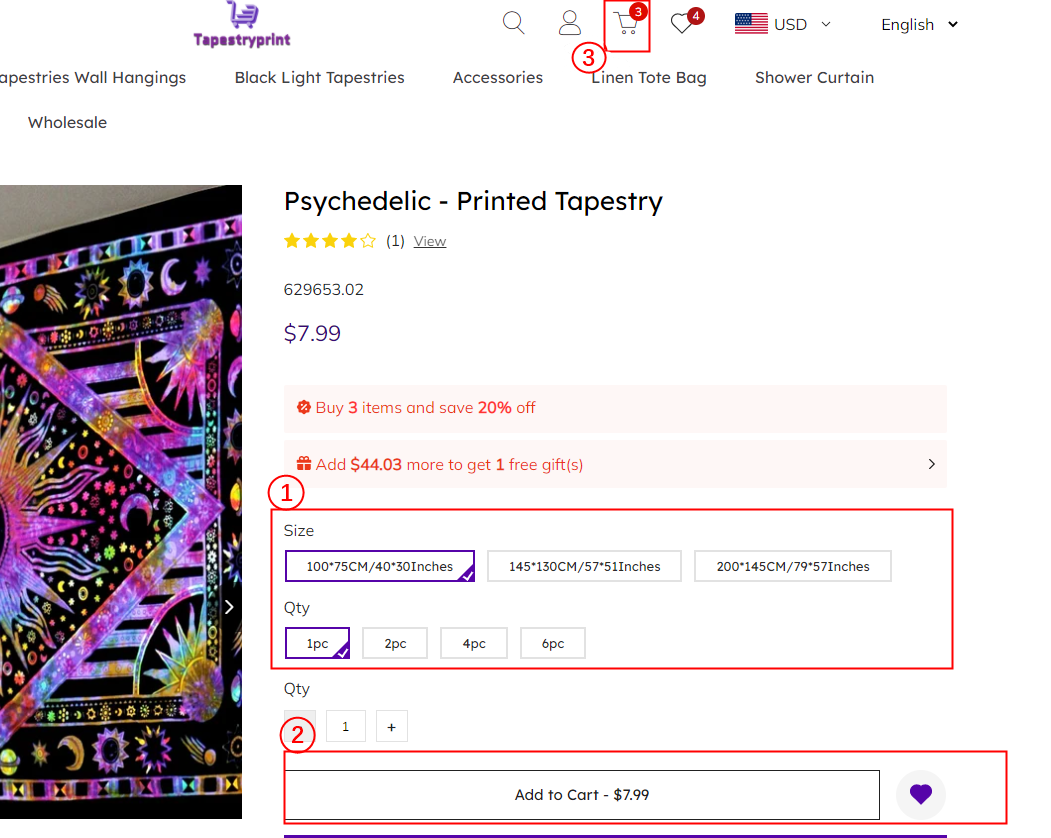 Step 2
Check the products in the shopping cart.
1. If there is no problem, click "CHECKOUT".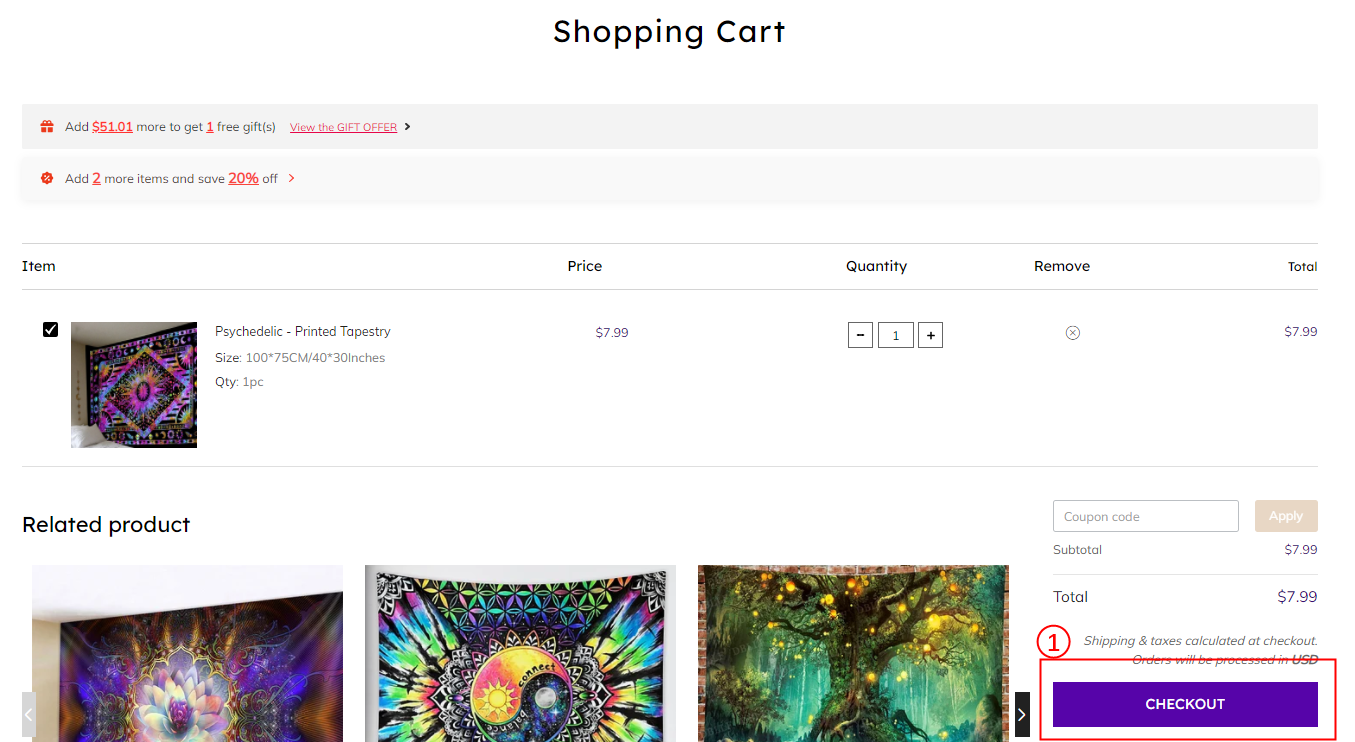 Step 3
Login account & Fill in information
1. Fill in your email address.
2. Fill in correct shipping address (detailed to house number).
3. Click "Continue to shopping"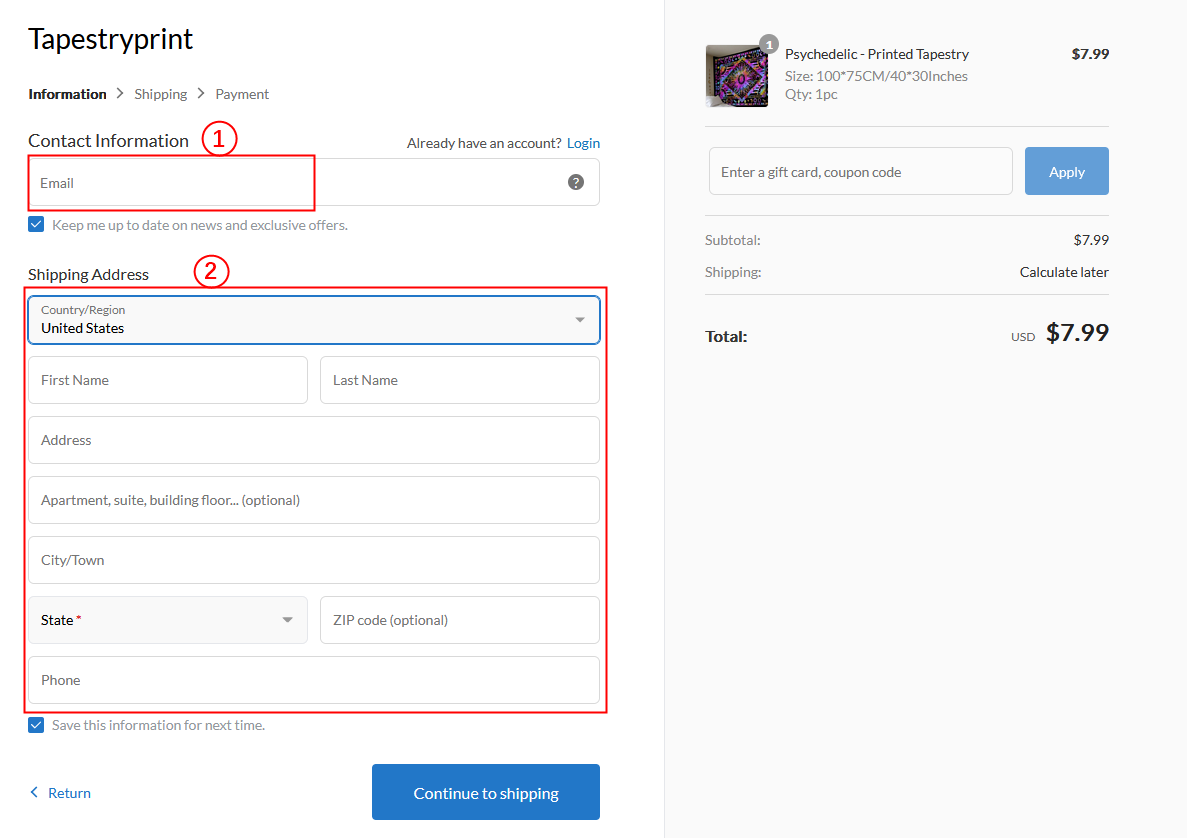 Step 4
Login account & Fill in information
1. Confirm again that the information is correct.
2. You can fill in the discount code here, please ignore it if you don't have it.
3. Continue to payment.

Step 5
Choose the payment method
1. We accept Paypal, Credit and debit card.
2. Choose a payment method and pay.

The follow-up status of the order will be notified to your email. Please log in to your email to check.